In just a few days time, the ESC Insight team will be touching down in the beautiful Portuguese capital of Lisbon to bring you two weeks of extensive coverage from this year's Eurovision Song Contest. We'll be delivering in-depth articles, rehearsal coverage, podcasts, travel guides, this very newsletter and much, much more.
Here's your guide to the members of our core team who'll be on location this year, and what they're planning to produce for you…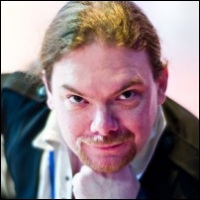 Ewan returns with the almost-legendary "Hello, Internet!" to bring daily coverage from the heart of the Eurovision Song Contest to the four corners of the continent and beyond on ESC Insight's daily podcast (which this year looks like a big, rather comfortable, orange sofa). Expect interviews, rehearsal reviews, chat, and more on the podcast – which will also go out on radio stations around the world with the help of Radio Six International. His pre-Contest favourite didn't make it out of the National Finals, it ran out of metaphors…
Ellie is in Lisbon to voyage to the alternative heart of the Song Contest. Whether it's tracking down the technical team, asking non-Eurovision related questions to Eurovision artists or escaping the Press Centre to get a true taste of the city, she'll be making audio features, writing articles and appearing on the rehearsal news podcast. She enjoys long walks on the beach, screamo and doing the dance moves to 'Hvala Ne'.
Lisa-Jayne joins us directly from a whirlwind trip to Australia where she has been accompanying Slavko on a mini tour of the Aussie preview parties, so most likely she will be seriously jet-lagged and in need of a gin & tonic! She will be reporting daily for Radio Six International's news bulletins and also has a very exciting, special project with Ewan that we're not allowed to tell you about just yet.
Her pre-contest favourites include Israel, Bulgaria and Finland but as always Lisa works her own version of Eurovision Maths and she currently has 8 songs in her top 3!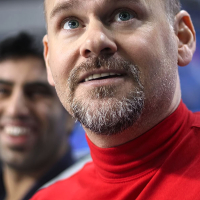 John Egan joins us on the ground in Lisbon covering the rehearsals and looking at the mad maths of the Eurovision. If France, Estonia or Ireland lift the trophy he will be pleased.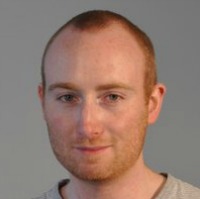 John Lucas is joining Insight on the ground for the fourth year running. He will be keeping the ESC Insight social media channels updated, overseeing the newsletter and contributing blog posts and podcast content throughout the fortnight. His pre-Contest favourite this year is Finland – and anyone caught using the F-W word in his presence will be on the receiving end of a very hard stare…
In addition to the core team, we'll also be hosting special guest content from a variety of friends and fellow journalists, plus invaluable contributions from the members of our team who couldn't make it to the live event this year. So keep reading, listening and sharing to make sure you don't miss a thing.
Got something you'd like to see us cover over the next two weeks? Feel free to let us know in the comments and we'll do our best…
Anything Else?
Elsewhere in this week's newsletter, Portugal's national broadcaster RTP unveils some ambitious coverage plans for their first ever hosting, preview party season ends on a high note in Amsterdam and Madrid, and Estonia's Elina Nechayeva gets some good news about her ambitious stage dress…
The full online version of the ESC Insight newsletter is available here. You can also subscribe here to receive the newsletter direct to your inbox.
For all the latest Eurovision-related news and analysis, you can also follow ESC Insight on Facebook and Twitter.